Final Mile Delivery Services
What Is Final Mile Delivery?
Final mile delivery refers to the delivery of an online purchase to a customer. In terms of logistics, final mile delivery services is the handling of large and bulky freight. These types of home deliveries are not suitable for parcel shipments.
Averitt's Final Mile Delivery Services
Our team will help you simplify your home delivery needs. We cater to businesses that sell bulky and oversized products such as furniture and fixtures. Our final mile delivery services are customized to your needs.
As your ecommerce sales grow, we can strengthen your supply chain. The delivery is one of the most import aspects of online shopping. Through our service, we can help you deliver a great experience. Our transit times and customer service are second to none. We can provide next-day, second-day and in many cases same-day service.
Service Options
We offer a variety of residential delivery options. They range from standard to customized white glove delivery services. All services provide direct pickup and delivery to your customers.
Standard Service
Doorstep: Delivery to the front door or curbside.
Front door: 2 person delivery inside the front door. Skidded or crated freight is delivered to first dry area or garage.
Room of choice: 2 person delivery in receiver's room of choice.
Premium: 2 person delivery in customer's room of choice, unpacking and debris removal.
Averitt will work with you to build the perfect final mile delivery services solution. Last mile logistics shouldn't be time consuming. Our logistics service streamlines your shipping needs and improves the customer experience.
If you need to position products for speed to market, we also offer order fulfillment. We can store and manage inventory at our distribution and fulfillment centers. Averitt can handle transportation to and from any point in the United States.
Your Customer's Experience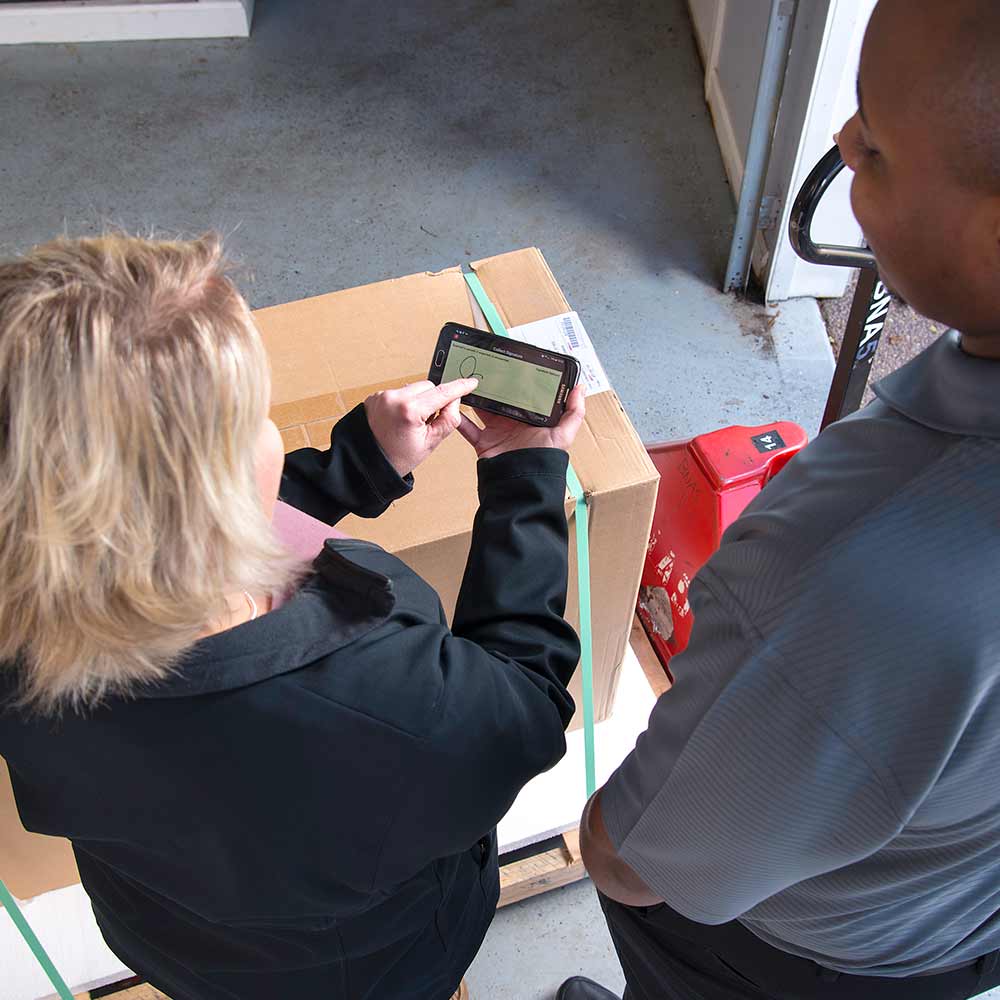 When we deliver to your customer's home, your brand's image is our priority. Our drivers are uniformed professionals. Our equipment is kept in great condition. Your customer's expectations will always be met.
Appointment Setup
Our final mile delivery services include appointment setup. Drivers arrive at your customer's home within the selected delivery window. Our 24/7 customer service team handles the appointment process. If your customer's delivery time needs to be changed, we handle that as well. From pickup to delivery, we handle it all.
The Averitt Advantage
Why choose Averitt for your final mile delivery services needs? That is easy. We offer solutions that are reliable. For nearly 50 years, we've helped shippers grow and succeed. Our award-winning services span the entire supply chain.
We're more than a logistics company. We solve your logistics challenges. From beginning to end, we can help you. This is especially true with final mile delivery services.
The Averitt network is one of the largest in the nation. We have more than 9,000 drivers and associates. Our footprint includes more than 100 distribution centers.
The Power of One
When you choose Averitt for your final mile delivery service needs, you can count on simplicity. We are your single point for everything.
One contact. One invoice. Zero worries.
That's the Power of One!
Click Here For A Free Quote Now!
---
Piecing Together The E-Commerce Supply Chain
Download The E-Book Now!
Amazon FBA Case Study
Download Case Study
---
Want To Learn More? Contact Us Today!
If you have any questions or would like to speak with a member of our team, please fill out the form and we will contact you shortly.
Additionally, you can reach out directly by email.