Online Order Fulfillment Services
Averitt Distribution and Fulfillment can empower shippers with seamless online order fulfillment services. As an industry leader, we provide customized omni-channel and e-commerce supply chain solutions to companies of all types and sizes. We offer a variety of inventory and shipping services that help shippers improve their customer's online shopping experience.
Customized Online Order Fulfillment Services
When it comes to inventory management and shipping on demand, we offer every service your business will need to succeed. From small parcel shipping to large and bulky freight transportation, our team has you covered.
Our shipping fulfillment services are always customized to meet your product and customer's specific delivery needs. We can manage the ins and outs of inventory processing and order receiving and shipping.
Our online order fulfillment services include:
Small parcel
Less-Than-Truckload
Full Load Dry Van
Flatbed
Residential Delivery
White Glove Delivery
And more...
The best part of utilizing Averitt is that we are an asset-based logistics company. This allows us to reduce your supply chain's overall costs because we can handle the vast majority of transportation services in house. This allows us to cut out the middle men in your supply chain.
Dozens Of Distribution and Fulfillment Centers To Stage Your Inventory For Increased Speed To Market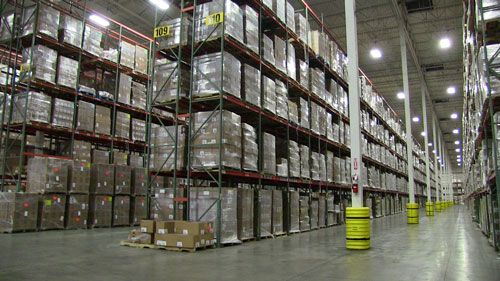 Our distribution network provides shippers with quick access to Averitt warehousing services. With more than 20 facilities, we have more than 1,000,000 sq. ft of shared inventory storage and distribution space. Facilities are located in major markets throughout the Central and Southern United States, including Nashville, Austin and Jacksonville.
By staging freight and inventory in key markets, shippers can reduce the amount of time it takes for their customers to receive orders. Additionally, our warehouses can be utilized for just-in-time inventory replenishment to stores, distribution centers and manufacturers. By increasing speed to market and reducing the miles of transit, transportation costs can be greatly reduced.
To find a shared-space warehousing location near your area of interest, please use the drop-down menu below.
Real-Time Inventory and Shipment Visibility
Averitt online orderfulfillment services feature real-time tracking and shipment visibility. Our facilities utilize warehouse management system technology to give a clear picture of inventory levels. Our technology provides intelligent data reporting and analysis. Using this tool can help shippers pinpoint peaks and valleys in online sales to plan purchasing strategies. Additionally, we can integrate other WMS programs such as Shopify.
When it comes to shipping, we provide online tracking to the shipper and customer. We also offer text notifications on shipments. Our transportation management system can also provide even more valuable data for better shipping decisions. This technology can identify the best modes and routes for optimized planning and cost savings.
---
Piecing Together The E-Commerce Supply Chain
Download The E-Book Now!
Amazon FBA Case Study
Download Case Study
---
Want To Learn More? Contact Us Today!